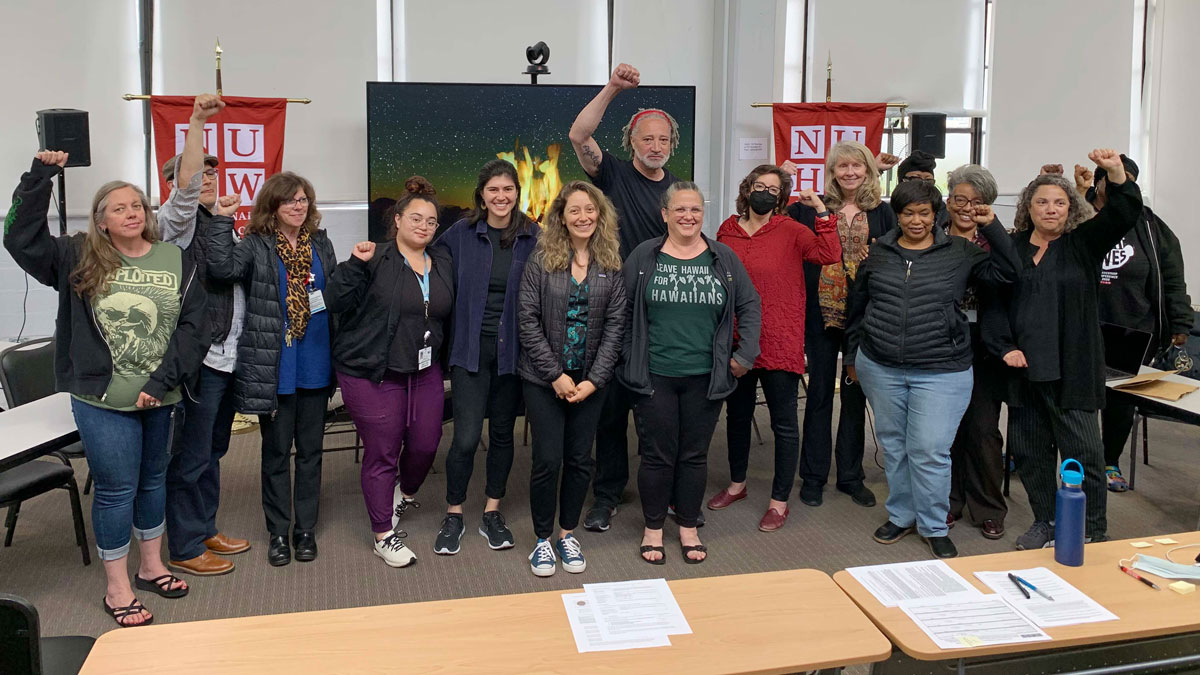 CHO contract vote info
---
Tentative Agreement Reached for All 3 Bargaining Units!
Voting takes place June 21-22
NUHW bargaining teams bargained for an incredible 19 straight hours and reached a tentative agreement with the Hospital, avoiding a 3-day strike!
The remaining items on the table at the start of our bargaining session were among the most important issues to the almost 1,300 NUHW members at CHO: fair market rate increases, earned automatic clinical level 3s, and substantive job security in the event of a merger or closure.
See below for the TA summary and all related documents. Highlights include:
Across-the-board wage increases of 5/4/4, with the 1st year's 5% retroactive to July 2022 for BOC and May 2022 for Service/Tech, and the 2nd year's 4% retroactive to May 2023 for Service/Tech.
Additional market adjustments and/or wage scale expansions for 31 different classifications.
The accretion of 8 new classifications into our bargaining units with wage scales for each.
Increased severance pay in general in the event of layoffs.
Additional, novel job security language that offers significant protection and even further increased severance payment and health insurance COBRA reimbursement for those who are layed off as the result of any merger/transfer to UCSF or any public successor.
Full, robust successorship language in the event of mergers/transfers to any private successor.
Increased advance notice from the employer in the event of coming mergers/transfers.
Automatic reclassification to the 3rd level of clinical ladders when criteria are met for employees with 7 years of service (a major victory for Professional employees).
Increased meal allowance for Food Service employees. Increased incentive pay for Respiratory Therapists.
Increased shift differential for night shift Pharmacists.
The addition of the Juneteenth holiday and the related increase to annual PTO accrual. Increase to the per diem differential for Service employees.
NO TAKEAWAYS OF ANY KIND.
---
---
VOTE INFO
---
Main Hospital Cafeteria
Wednesday, June 21
Thursday, June 22
6am to 6pm
---
Primary Care Break Room
Wednesday, June 21
2pm to 3pm
---
Walnut Creek Courtyard
Thursday, June 22
12pm to 1:30pm